Central Park Ratings and Reviews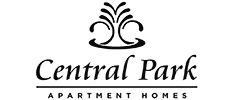 2400 Central Parkway

,

Montgomery

,

AL

,

36106




(334) 271-4663




https://www.centralparkmontgomery.com

See what other people are saying about our apartments located in Montgomery! At Central Park Luxury Living, we value all our residents voices, and can't wait for you to see our luxury apartments for yourself. If you have any comments or suggestions, feel free to let us know! We appreciate the feedback, good or bad.
---
I've enjoyed my time here. The location is great because you can get anywhere in minutes. The staff is friendly and I enjoy the events, especially the pool events. I read some of the other reviews and it seems like more of us just need to take pride in our home and help out some. I'm going to miss this place when I move out of state.
J
Jamie Williams
12/1/2022
Zan is so helpful and sweet. She definitely has made the entire process amazing. Looking forward to staying in Central Park knowing that there are people like Zan operating things. The best!!!
C
Celene Wright
11/5/2022
Wow! I can't believe all the bad reviews. I LOVED IT HERE!
B
Beianka Douglas
9/28/2022
Zan is an awesome leasing consultant. Sheâ??s always professional and she has a great warming personality. No matter if you call to the office or walk in she always treats you with the upmost respect.
Staff is very helpful. Anything needed they are always 1 call away! Lindsey made sure our move in went smoothly. Glad I chose Central Park
A
Ayanna Whiting
9/23/2022
Lindsey is THE absolute best! Always friendly and very helpful during my lease renewal offered upgrades and was just all around willing to make sure everything is taken care of! I decided not to move & sign another 12 month lease all based on Lindsey's wonderful customer service! The whole staff is awesome! Glad to be a resident!
D
Dolores Archibald
9/23/2022
I just moved here in July 2022. The staff is amazing especially Zan. I moved here from Michigan and she assisted personally. When I arrived she gave me and my sister a personal tour of the grounds. Since being here I have has no issues. Within the time that I have been here minor issues within y apartment have been resolved in a timely manner. The pool is AMAZING!!! Great place to live!!
K
Kesha Cashwell
9/23/2022
The office staff is very friendly and helpful.
Halo did a good job today with fixing my issue the maintenance team is awesome
S
Shirley
3/26/2022
Verified Resident
Jacob and Reginald are the 2 maintenance guys who fixed my bath tub!! They got the job done promptly!!! They were very nice. Thank you guys.
R
Rachel McGhee
3/25/2022
I just wanna shot out the new maintenance supervisor & his crew...Much gratitude to Mike, Maurice, Jerome, Jako & last but not least Reggie...they did an amazing job repairing my ac & installing my new water heater...u guys rock keep up the good work!
Maintenance are great the guy Jako and Reggie fixed my issue and havenâ??t had a problem since great customer service
I just moved to Central Park in December. The office staff is amazing and made my move in experience super easy and stress fee. I can also tell that the new management company is really trying to improve the property.
From the first tour to post-settling in, every employee treated us as family. Office personnel, maintenance workers, landscaping crew...all professional, helpful, and eager to assist in making us feel comfortable in our new surroundings. Thanks!
C
cassandra owens
7/11/2018
N
Naty Sanchez
11/22/2016
P
paris & martin
5/13/2016
I love this place.Great secerity although the gates may not work sometime but they find away to fix it.Great staff they are kind and nice to everybody.
P
Praveen Gollamandala
3/17/2016
Central park apartment homes are one of the best apartments in America. I have been here for more than 10 months and never faced a problem. Jessica is a sweet person, she takes care of all the apartment needs and a go to person always. Amenities like kids park, Lake, pool, lawn and barbecue made me stick to the apartment even on holidays.... So Rating 5 *****